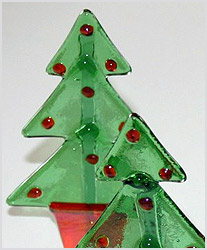 Christmas trees. Approximately 10cm high. These stand up against a triangular support which is glued to the back.

£7.50 (incl UK P&P)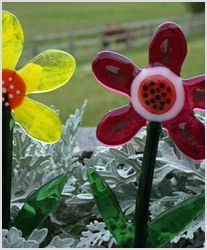 Flowers. Various fused glass flowers on plant canes. Total height 30cm, flower 15cm high. Look wonderful when placed in among your house plants or in planters in the garden.

£12.50 (incl UK P&P)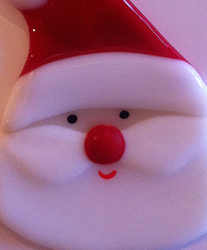 Little Christmas decorations in various styles can be made and personalised with names.